About the Johnson County Library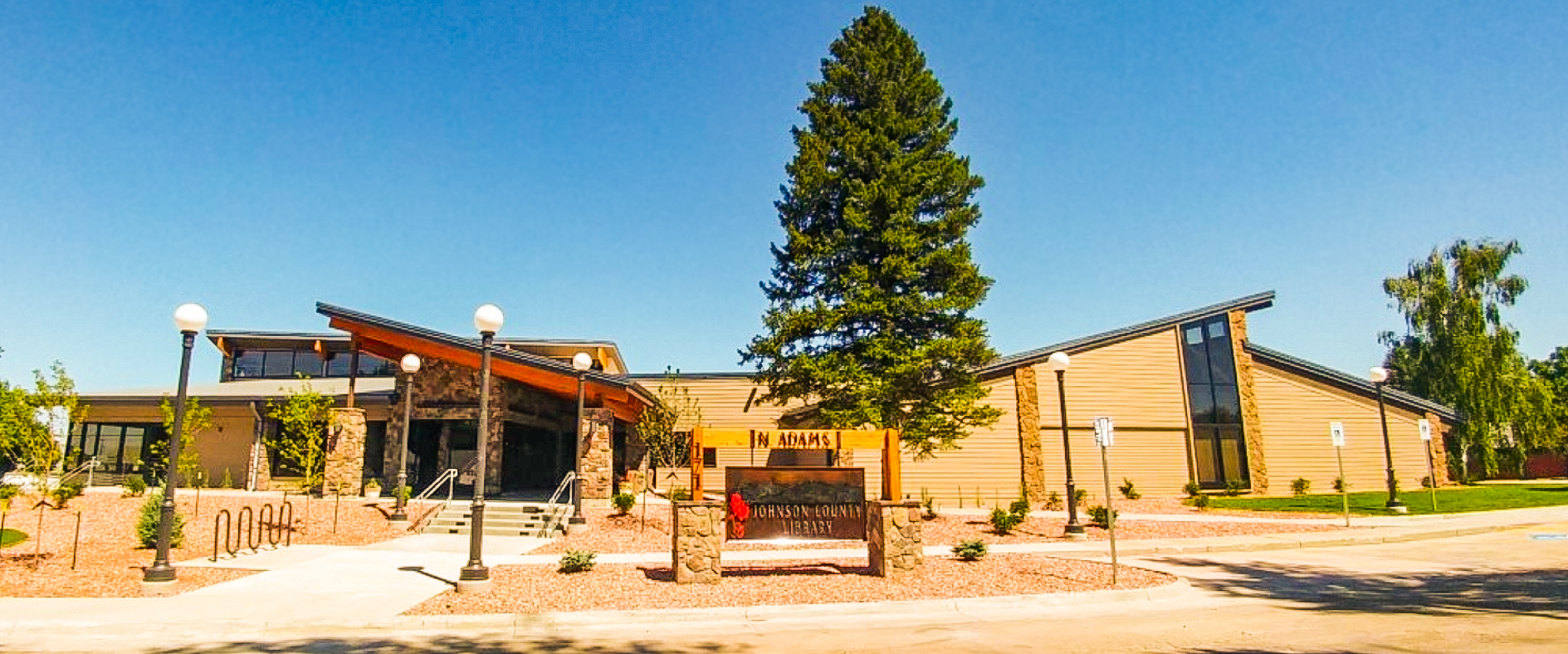 About
Johnson County Library
Hours:
Monday through Friday: 10 a.m. to 6 p.m.
Saturday: 9 a.m. to 1 p.m.
Welcome back to the library!
We're looking forward to serving you again in person. Bear with us as we take steps to make sure our patrons and staff are kept healthy during this time of change for all of us. We're working to allow more access as the weeks go by. As always, if you have any questions, give us a call. We're happy to help.
**A note: While we do not limit numbers of people in the building, we may ask families who come to the library to wait a spell before using the children's area so as to avoid having a large crowd in that room. Thanks for your understanding.
- Director Steve Rzasa