About the Johnson County Library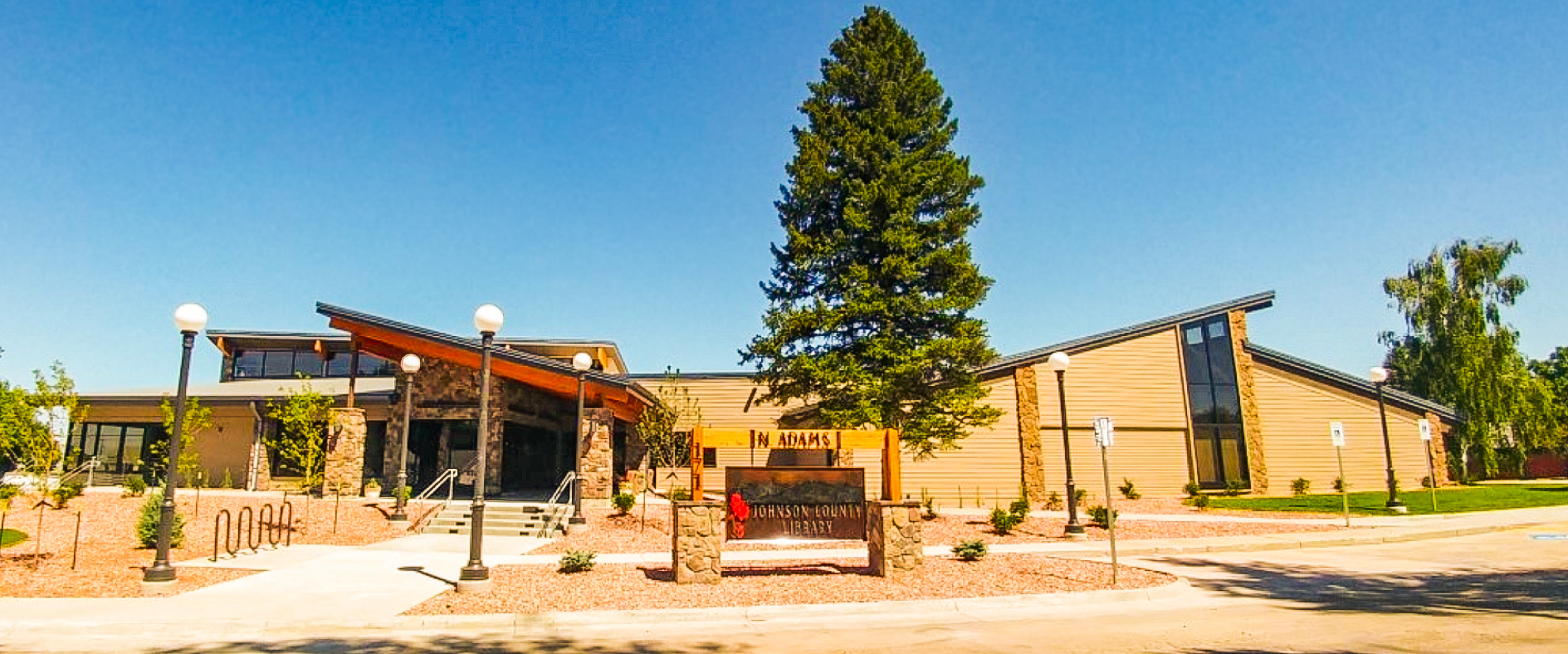 About
Johnson County Library
Hours: ** Beginning Tuesday, Sept. 8, 2020 **
Monday, Wednesday, Friday: 10 a.m. to 6 p.m.
Tuesday & Thursday: 11 a.m. to 7 p.m.
Due to a continued decline in county valuation and an accompanying drop in property tax funds available to operate the library, along with the county commissioners' denial of our request to hire part-time replacement staff for retirements and resignations, the board of trustees of the Johnson County Library in Buffalo voted on Aug. 24, 2020, to enact reduced hours. There will be no Saturday hours. This change begins Tuesday, Sept. 8, 2020. We're sorry for this inconvenience, and hope in the future to reverse it. Keep watch for updates to services as we navigate difficult times. - Director Steve Rzasa
8/28/2020
A Reminder for Parents & Guardians:
We here at the Johnson County Library would like to thank everyone for their patience during our shuffling of hours over the past few months as we've reopened our facility to the public.
As the school year begins in a very different era, a couple of things about the library to keep in mind – we, unfortunately, do not have after school programs available at this time. Given the budget cuts recently made and the hiring freeze imposed by Johnson County, it's not something we can offer.
That said, students are always welcome in the library. We ask parents and their kids to please keep in mind our current precautions, which include asking library users to spend a maximum of 2 hours in the building.
We also have a new policy regarding unattended children that sets down the procedures we've had in place for many years. The focus of the policy is that we ask a parent, guardian, or caregiver—such as a teen sibling or babysitter—to accompany children ages 9 and younger when visiting the library.