Teens
Activities & Reading for Teens
Welcome Teens!
What We Have
Books, magazines, audio books, photo books, fiction and nonfiction, board books, teen movies, teen books, fiction and nonfiction.
New Reads for Teens - See below

Online Resources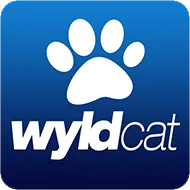 WyldCat Card Catalog: Get access to your account to renew and place holds.
Continue to Wyldcat >>
Technology Solutions
Computers
• Word processing
• Printing
• Online databases
• Games
• Nabis – we have a Nabi and a Nabi Junior for in-library use.
Computer users under 18 years of age must have a parent or guardian come to the library and read and sign the Internet Use Policy (hot linked to our policy) giving them permission to go on the internet.
WIFI – families are welcome to bring their laptops and use the library's WiFi.
New Reads in the Teen Room

---
A Peculiar Peril - Jeff VanderMeer
---
From the Publisher
Jonathan Lambshead stands to inherit his deceased grandfather's overstuffed mansion—a veritable cabinet of curiosities—once he and two schoolmates catalog its contents. But the three soon discover that the house is filled with far more than just oddities: It holds clues linking to an alt-Earth called Aurora, where the notorious English occultist Aleister Crowley has stormed back to life on a magic-fueled rampage across a surreal, through-the-looking-glass version of Europe replete with talking animals (and vegetables). Swept into encounters with allies more unpredictable than enemies, Jonathan pieces together his destiny as a member of a secret society devoted to keeping our world separate from Aurora. But as the ground shifts and allegiances change with every step, he and his friends sink ever deeper into a deadly pursuit of the profound evil that is also chasing after them.
From the Publisher
"On a cold Sunday evening in early 1957, Sarah Dewhurst waited with her father in the parking lot of the Chevron Gas Station for the dragon he'd hired to help on the farm." This dragon, Kazimir, has more to him than meets the eye. Sarah can't help but be curious about him, an animal who supposedly doesn't have a soul but is seemingly intent on keeping her safe from the brutal attentions of Deputy Sheriff Emmett Kelby. Kazimir knows something she doesn't. He has arrived at the farm because of a prophecy. A prophecy that involves a deadly assassin, a cult of dragon worshippers, two FBI agents – and somehow, Sarah Dewhurst herself.
I'll Be the One - Lyla Lee
---
From the Publisher
"Skye Shin has heard it all. Fat girls shouldn't dance. Wear bright colors. Shouldn't call attention to themselves. But Skye dreams of joining the glittering world of K-Pop, and to do that, she's about to break all the rules that society, the media, and even her own mother, have set for girls like her. She'll challenge thousands of other performers in an internationally televised competition looking for the next K-pop star, and she'll do it better than anyone else."
More Than Maybe - Erin Hahn
---
From the Publisher
"Growing up under his punk rocker dad's spotlight, eighteen-year-old Luke Greenly knows fame and wants nothing to do with it. His real love isn't in front of a crowd, it's on the page. Hiding his gift and secretly hoarding songs in his bedroom at night, he prefers the anonymous comfort of the locally popular podcast he co-hosts with his outgoing and meddling, far-too-jealousy-inspiringly-happy-with-his-long-term-boyfriend twin brother, Cullen. But that's not Luke's only secret. He also has a major un-requited crush on music blogger, Vada Carsewell. Vada's got a five year plan: secure a job at the Loud Lizard to learn from local legend (and her mom's boyfriend) Phil Josephs (check), take over Phil's music blog (double check), get accepted into Berkeley's prestigious music journalism program (check, check, check), manage Ann Arbor's summer concert series and secure a Rolling Stone internship. Luke Greenly is most definitely NOT on the list. So what if his self-deprecating charm and out of this world music knowledge makes her dizzy? Or his brother just released a bootleg recording of Luke singing about some mystery girl on their podcast and she really, really wishes it was her?"
Teen Programs

---
Poetry Contest for Teens
The 2022 competition begins!