Children
Activities & Reading for Children
Welcome to the Kids' Corner!
Facts about Reading
Read aloud 20 minutes a day to aid mental growth and success later in life. Three-year-olds love to chatter to themselves. Encourage their storytelling by placing books within their reach around the house. Try books like:
Little Blue Truck by Alice Schertle
No, David by David Shannon
What We Have Book and so much more!
Books, magazines, audio books (CD books), puppets (Puppet Pals), puzzles, games, picture books, fiction and nonfiction, board books, Buddy Backpacks, ECHO bags, children's movies (DVDs), juvenile chapter books, fiction and nonfiction.
Buddy Backpacks - These are a collection of items for your child to enjoy. Each backpack has a popular storybook character theme. Madeline, Curious George, Clifford, Franklin, Dora, Dr. Seuss to name a few. The packs include: Books, movies, CDs, & Coloring pages for you to color.
ECHO bags - Early Childhood Outreach - Sponsored by: Wyoming Department of Health & The Wyoming State Library. These bags contain different themes such as Beach, Friendship, and Teeth. Each bag contains multiple books and a curriculum guide.
Puppets Pals - include a puppet 2 books and some activity sheets
Children's Programs - See below
Motivate Children to Read
Encourage regular use of the library
Develop positive attitudes about reading
Enable children to maintain their reading skills during summer vacation and school breaks
Children's Websites and Research
Online Resources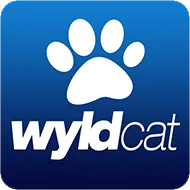 WyldCat Card Catalog: Get access to your account to renew and place holds.
Continue to Wyldcat >>
Computers
• Word processing
• Printing
• Online databases
• Games
• Nabi's – we have a Nabi and a Nabi Junior for in-library use.
Computer users under 18 years of age must have a parent or guardian come to the library and read and sign the Internet Use Policy (hot linked to our policy) giving them permission to go on the internet.
WIFI – families are welcome to bring their laptops and use the library's WiFi.
Policies
Unattended children policy here.
Reading Lists
Buckaroo - link to the Campbell County Libraries
Indian Paintbrush - link to the Campbell County Libraries
Award Winners
The Caldecott Award goes to the illustrator of the most distinguished picture book for children published in the United States.
The Newbery Award goes to the most distinguished contribution to literature for children published in the United States.
Outreach Programs (Fun at School)
Book Buddies - A community volunteer and a librarian read with a small group of third grade students during their lunch time. Tuesday's for boys and Wednesday for girls.
Wyoming Reads - Six hardback books of varying reading levels are selected to be distributed to each first grade classroom in our school district. Each student then had the opportunity to select the book of their choice. Students receive their book at a spring celebration sponsored by the Johnson County Library Foundation and the First Northern Bank.
Our thanks to John Jorgensen and the Sue Jorgensen Foundation for your contribution to the 1st grade students in Wyoming.
MOB – Mothers of Buffalo - StoryTime provided on the 1st and 3rd Wednesday during the school year.
Head Start Family StoryTime - An evening StoryTime at the library, usually held in March.